The Ellingson Award Committee annually recognizes scientific writing achievement among Aerospace Medicine and Human Performance (AMHP) first authors from the Associate Fellows Group. The award inspires Associate Fellows to contribute their time and talents to publish in the AsMA journal AMHP. The recipient is competitively selected via a peer-review process.
The Award is sponsored by the AFG.
About Colonel Harold V. Ellingson:
Colonel Harold V. Ellingson graduated from the University of Idaho with a bachelor's degree in bacteriology in 1935 and a doctorate degree in 1939. He then successfully obtained his Doctor of Medicine from the University of Wisconsin in 1941. He also received his MPH in 1946 from Johns Hopkins University.
Ellingson served in the United States Army and U.S. Air Force as a medical officer and flight surgeon from 1942 to 1966. In 1963, he became commander of the School of Aerospace Medicine at Brooks Air Force Base in Texas. Under the command of Colonel Ellingson, the School of Aerospace Medicine provided academic training in all aspects of specialized aeromedical practice for selected physicians and nurses of the Air Force, Army, Navy and allied nations. Training in bioastronautics for aerospace research pilots also was provided.
Upon retirement from the Air Force, he was appointed chairman of the Department of Preventive Medicine at Ohio State University. Ellingson also was a past president of the American College of Preventive Medicine and past chairman of the section on preventive medicine for the American Medical Association (AMA).
Ellingson was a Fellow of the American College of Physicians and the Aerospace Medical Association. During his military service, he received the Army Commendation Medal, the Air Force Commendation Medal, the Legion of Merit with Oak Leaf Cluster and the Air Medal.
Ellingson died on 24 October 1979, at the age of 66.
If you have published a scientific article as a first author in the AsMA journal this calendar year and would like to be considered for the Ellingson Award presented at the next AsMA Annual Scientific Meeting, please contact the Awards Chair via the group email at [email protected]. (Past winners are ineligible to win again.)
Past winners:
For an article published in 2017: Dr Jennifer Law
For an article published in 2018: Dr Michael F Harrison
For an article published in 2019: Douglas D. Boyd, PhD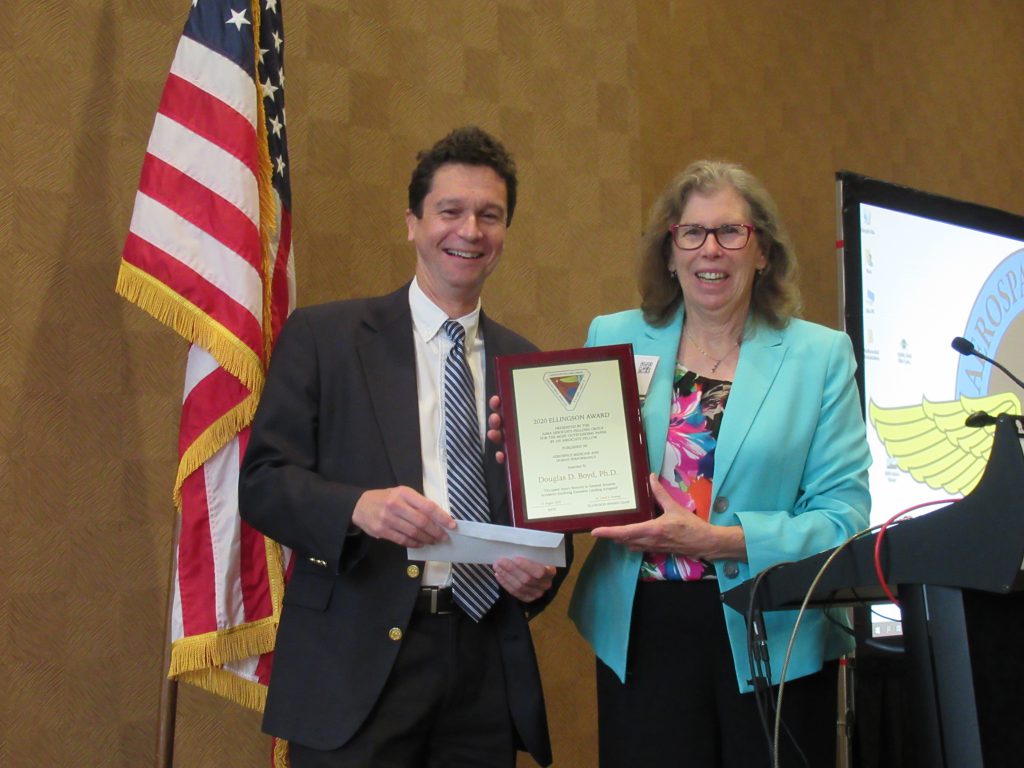 For an article published in 2020: Dr Michael Greene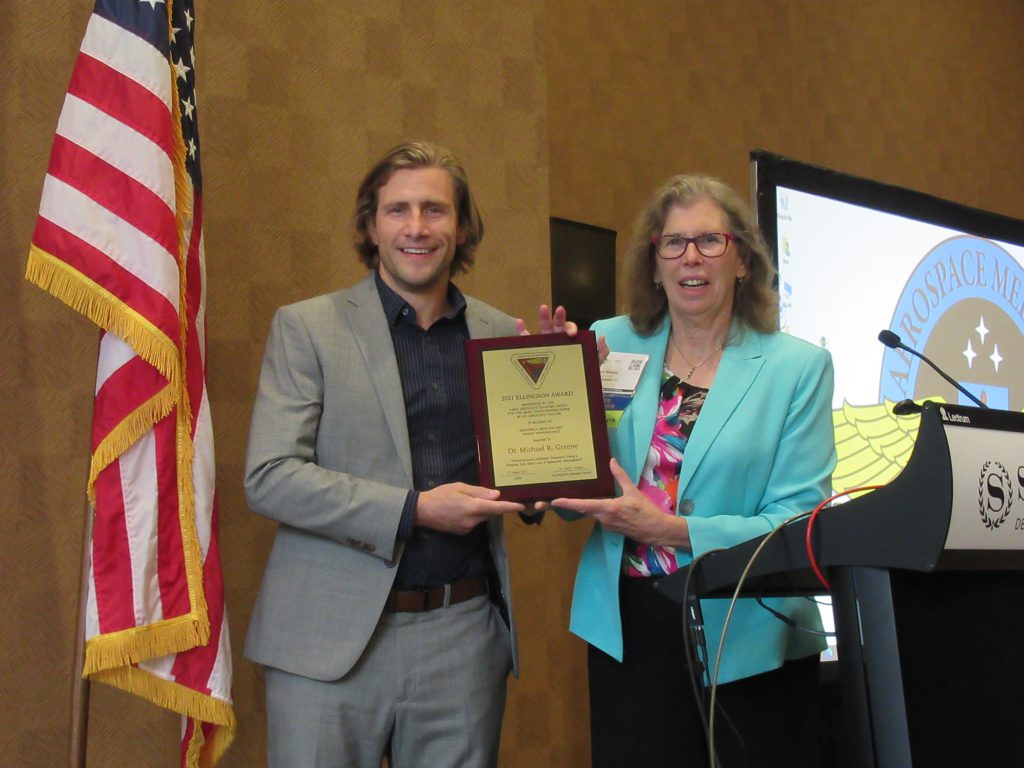 Honourable Mention for 2020: Dr Tovy Kamine
Page last updated Thursday 16 September 2021.