Chair: Dr Rowena Christiansen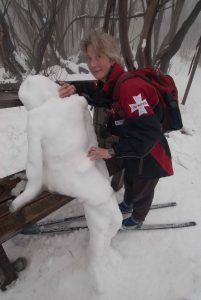 MB BS, BA Hons, LLB, MEmergHealth, MBA, DCH, GradDipEd, GradDipDisasterMed, ACCAM, GradCertDisasterMed, GradCertSpaceStudies, FAsMA, ISU SH-SSP16
Dr Rowena Christiansen proud to be the founder of the ad astra vita space life sciences website and consultancy. She has had a lifelong passionate interest in astronomy and space exploration. Rowena has established this initiative in the context of the entrepreneurial emphasis of the new Australian Space Agency, and hopes that showcasing Australian capability in the space life sciences will raise awareness both locally and internationally, and lead to more linkages and partnerships. The small but diverse consultancy team offers a multi-dimensional capability to contribute to space life sciences projects, education and outreach.
Rowena herself has a diverse background. After a first career as as a lawyer, management consultant, and small business owner/operator, she qualified as a medical doctor, and works as a small group facilitator and assessor in the Melbourne Medical School, and as a pre-hospital emergency doctor and life support instructor. She is a Fellow of Ormond College at the University of Melbourne. Rowena has undertaken post-graduate training in emergency medicine and critical care, women and children's health, aviation medicine and space studies, disaster health, and emergency management. She pursues special interests in aerospace medicine, extreme environments and wilderness medicine, and is currently undertaking research related to expeditionary medicine and resuscitation science.
In particular, Rowena is passionate about space medicine education, outreach, and research, and mentors medical students interested in space medicine. She was the Dux of the International Space University Southern Hemisphere Space Studies Program in 2016, and is proud to be the recipient of the 2019-20 Aeromedical Society of Australasia Professional Development Scholarship, which will assist her attendance at the 2020 AsMA Annual Scientific Meeting in Atlanta.
Her voluntary memberships include the Space Life Sciences Committee of the Australasian Society for Aerospace Medicine and the Space Medicine Association. Rowena is a Director of the Mars Society Australia, Chair of the Australian Ski Patrol Association Medical Advisory Committee, a volunteer ski patroller, a member representative on the Australian Resuscitation Council, and inaugural Treasurer for the Australasian Wilderness and Expedition Medicine Society.
Rowena is an amateur musician, chorister and percussionist, and time permitting, enjoys building space-themed LEGO pieces. She also enjoys photography and learning about languages and culture.
Treasurer: Dr Danny Pizzino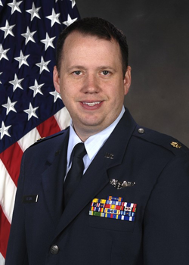 DANNY R. PIZZINO, Maj, USAF
Country of Residence: USA
Professional Qualifications:
MD, MPH (Aerospace Medicine),
Internal Medicine (Current PGY-3 Resident – Keesler AFB)
Nephrology (starting Fellowship July 2020 – San Antonio)
Years as an Associate Fellow: 3 years
Offices held in AFG: Treasurer; Nominations Chair
Danny Pizzino, who is originally from West Virginia, commissioned in the U.S. Air Force as a Medical Corps officer in 2004. Following medical school at Marshall University, he became a flight surgeon in 2009, serving in USAF Rescue. He completed Residency in Aerospace Medicine in 2015, and then served as Chief of Aeromedical Services (SGP) for Laughlin Air Force Base, Del Rio, Texas. He deployed three times (twice to Afghanistan 2010 and 2011, and once to the Arabian Peninsula).
Currently, Dr. Pizzino is completing a residency in Internal Medicine, and is scheduled to start fellowship training in Nephrology in July 2020.
Maj. Pizzino has been a physician for 12 years, and is Board Certified in Aerospace Medicine through the American Board of Preventative Medicine. Most importantly, he has been married 18 years to an awesome wife – Nicole.
PROFESSIONAL SOCIETIES:
Aerospace Medical Association (AsMA) 2011-Current
– Associate Fellow 2017-Current
– Treasurer AsMA Associate Fellows Group 2018-Current
– Nominations Committee Chair Associate Fellows Group 2019-Current
Society of USAF Flight Surgeons (SOUSAFFS) – Member 2012-Current
– American Society of Aerospace Medicine Specialists (ASAMS) – Member 2013-Current
American College of Physicians-Resident Member 2017-Current
FLYING HISTORY
Rating: Senior Flight Surgeon
Flight Hours: 760; Combat Flying Hours: 630, 27 Civilian Hours
Aircraft flown: C-130, C-17, T-1, KC-135, KC-10, HH-60, C-5, T-38
Secretary: Dr Lisa Snyder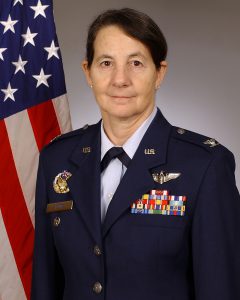 Title/Name: Col (Dr.) Lisa K. Snyder
Country of Residence: USA
Professional Qualifications: Board certified Emergency Medicine, Occupational Medicine and Aerospace Medicine physician with a Masters of Public Health as well as Board Eligible in Medical Toxicology. Flight Surgeon in the USAF for 17.5 years and flown in 19 different aircraft.

Other current and past activities/offices held in AsMA or the AFG: Member of AsMA since 2001 and selected as an Associate Fellow in about 2008. She has held the position of Membership Chair for the AFG for two years about 10 years ago and has presented at the AsMA conferences in the past. She has also held the positions of President and Vice President of the Alliance of Air National Guard Flight Surgeons and a member of the nominating committee for the Society of United States Air Force Flight Surgeons.

COLONEL LISA K. SNYDER is the State Air Surgeon for Indiana Air National Guard, where she is a senior advisor to The Adjutant General on matters pertaining to the 2000 Indiana Airmen's fit for duty and readiness status. Colonel Snyder also serves as the Director of the Medical Directorate responsible for the Secretary of the Air Force's Medical Review Board.

On the weekends, she is a staff physician in the Emergency Department of a 134 bed large company owned hospital. Previously she has held the position of associate and assistant clinical staff positions at training programs of an accredited, large university and additionally an accredited private medical school.

When not working, she serves as the Director of a foster based cat/kitten rescue in Pennsylvania which she started with one foster in 2015. Since the creation and execution of all requirements to become a non-profit, 501(c)(3) rescue, over 2050 cats and kittens have been accepted into the rescue, provided health care and adopted out to rigidly screen forever homes due to her efforts and especially the 76 dedicated volunteers and fosters. She has an incredible, supporting husband and they enjoy "quiet time" on the lake together!
Senior Chair-Elect: Dr Christopher Backus
Christopher Erick Backus, MD – I go by Chris. I'm an active duty AF physician, currently the Director of the USAF Pilot Physician Program and a student at Air War College, a professional development school at Maxwell AFB, AL, the home of the Wright Brothers original civilian flying school in 1910. I have been selected to command the 99th Aerospace Medical Squadron at Nellis AFB, NV, a unit that provides primary and occupational healthcare, public health services, bioenvironmental engineering, and other aerospace medicine fundamentals to further the mission of Nellis AFB. I am a graduated squadron commander from the 87th AMDS, JB MDL, NJ.

I am also a pilot with 3700+ hours in cargo and trainer aircraft. I have been a member of AsMA since 2005. I am a life member. I have been in the AFG for several years. I aspire to be a Fellow in the future, but do not expect that in the near-term.

Junior Chair-Elect: Dr Joseph Butterfield
Dr. Joseph S. Butterfield joined the AsMA Associate Fellows Group last year. He is a US citizen who took his MD degree from the American University of Antigua in 2015. He didn't match into a residency after medical school and subsequently enrolled in graduate school at the University of Colorado at Boulder. He taught undergraduates while studying for his MS degree in Aerospace Engineering, which he took in 2017. Instead of working as an engineer he persisted in pursuing a career in patient care. He worked part-time throughout graduate school as an EMT and accumulated over 1500 hours of field experience. In order to continue to learn about science he completed another MS degree in Integrative Physiology in 2018 and passed USMLE Step 03. But after still not matching into residency, he subsequently enrolled in the St. Anthony Hospital Paramedic Academy in Colorado where he is currently a student.

He was parliamentarian of AMSRO (the Aerospace Medicine Student and Resident Organization) for three years & became familiar with administrative and parliamentary procedures. In his spare time, Joe enjoys climbing mountains in Colorado.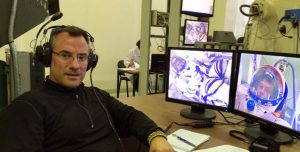 Deputy Secretary: Dr David Reyes
USA, MD, MPH, MS
2 years as an Associate Fellow

I currently work as a NASA flight surgeon and dive medical officer. I take care of crew members training in Star City and staff living in Moscow, Russia. I also care for astronauts and divers working at the NASA Neutral Buoyancy Laboratory. I am also one of the flight surgeons responsible for the medical observation during altitude/dive/vacuum chamber operations.

I am an Assistant Professor of Aerospace Medicine at the University of Texas Medical Branch in Galveston, Texas. I teach residents and medical students various aspects of aerospace medical research and operations during their rotations at NASA Johnson Space Center. I volunteer several times a month as an attending at the UTMB student run clinic.

I am interested in gaining leadership experience within the Aerospace Medical Association so that I may contribute to the advancement of the Associate Fellows and the organization as a whole, and also to progress on the path to Fellow status.
Immediate Past Chair-Elect: Dr Sanjay Gogate, FAsMA