Acting Chair: Dr Jayashri Devi Sharma, FAsMA
Dr. Jayashri Devi Sharma MBBS, MD, Glider Pilot
Currently: Superannuated/retired.
Past appointments:
* Senior Scientific Officer at the Defense Institute of Physiology and Allied Sciences Ministry of Defense, India (1974-1975)
* Faculty– School of Environmental Sciences, Jawaharlal Nehru University New Delhi ( 1975-2006)
* Occupational Physician– Public Health Directorate Ministry of Health, Bahrain ( 1983-85)

A personal statement
While at the Armed Forces Medical College Poona (India), (Cadet AFG 159), I could pursue gliding in the nearby Hadapsar Gliding Center. Post-Graduation followed without any lapse, with an MD in Medical Physiology, while raising a family.

Acquired a Scientific temper as a CSIR fellowship as an Research Fellow with Dr. V Jaganathana Professor of Biochemistry (from Stanford) at the National Chemical Laboratory at Poona and got a NASA fellowship in 1974 at the Walter Reed Army Research Institute (which I could not pursue due to family limitations).

The Union Public Service Commission selected me as a civilian Medical Scientific Research Officer in 1974 for the Defense Institute of Physiology and Allied Sciences and was seconded to the Jawaharlal Nehru University to pursue and develop academic courses in Environmental Sciences including Environmental Medicine, with the then Dean Dr. Air Commodore. B Bhatia an IAF-trained Medical Officer to be a pilot. With changing circumstances I retained my interest and expertise to pursue Aviation and Aerospace Physiology through historical and its present day challenges.
Acting Deputy Chair: Dr Ilaria Cinelli, FAsMA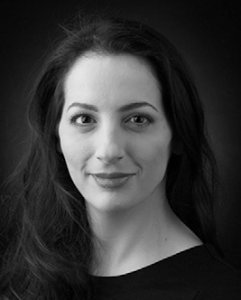 Ilaria Cinelli, Ph.D., is the 2019 President of the Aerospace Human Factors
Association. She has a bachelor degree in biomedical engineering and a masters degree in mechatronics and surgical robotics from the University of Pisa (Italy). While earning her masters, she worked as a research assistant at King's College London (UK) for 2 years. Ilaria has a 4-year structured Ph.D. in neural engineering from the National University of Ireland, Galway (Republic of Ireland). In 2018, she completed the Space Studies Program of the International Space University at TU Delft (The Netherlands), and is now a postdoctoral scholar at Tufts Universit (United States) working in collaboration with the Centre of Applied Brain and Cognitive Sciences.

In 2015, Dr. Cinelli completed the Commercial Space Executive Leadership
Training and the Intensive Training-Astronaut Training to Weightlessness. Since 2015, she has conducted five analogue missions at the Mars Desert Research Station with the role of Commander, and others under the Space Generation Advisory Council (SGAC) and the Mars Academy USA. The Aerospace Medical Association (AsMA) nominated her finalist of
the AsMA JM Space Medicine Association Young Investigator Award 2013, and the Life Sciences and Biomedical Engineering Branch (LSBEB) presented her with the Research and Development Innovation Award and Certificate in 2014. In 2018, she became an Associate Fellow of AsMA and was elected President-Elect of the Aerospace Human Factors Association and Member-at-Large of the LSBEB.

Dr. Cinelli was the recipient of the many scholarships including: the 60th British Applied Mathematics Colloquium bursary from the University of St. Andrews (UK) in 2018; the Anita Mantri Scholarship 2018 of AsMA; multiple Emerging Space Leaders Scholarships of The Mars Society; the best IEEE EMB talks in modelling in 2018; and the ESA scholarship 2018. Her additional achievements include: being selected as SGAC delegate of the 35th Space Symposium; being invited to join the Steering Committee of the Mars Society; being presenter of the Lunar Night Survival Project at the NASA HQ in 2018; and being a finalist of the European candidate of the AdCOM elections of IEEE EMB 2017. She has been an invited speaker at many conferences including: the IEEE EMBC EMBS 2017 and 2018; University of Southampton; University of Porto; University of Pisa; TEDx Padova; International Space Medicine Bellagio Summit II; the ESA Moon-Mars workshop; and the MIT New Space Age conference. She has been featured on HBO, on French TV, in the Irish Times, by Engineers Ireland, on Rai TV, in La Repubblica and Le Monde, and in the IEEE Pulse, among others.